This is a career conference event for high school girls to interact with women professionals in STEM and learn about science careers.
Since 1981, SCWIST has made great strides in promoting and empowering women in STEM. When you register, please consider adding a small donation to support our programs so all interested women and girls can see where a future in STEM can take them.
SCWIST Quantum Leaps is a virtual career conference uniquely designed for girls from grade 8-12 interested in or curious to explore careers in science, technology, engineering, and math (STEM). This conference gives girls a glimpse into what women in STEM fields do in their careers.
During these events, girls can meet professionals who have been successful in their STEM fields and meet other like-minded girls who have similar aspirations and interests. This event will help them know more about the STEM fields they are interested in and discover new STEM fields. Quantum Leaps also aims to aid students in the transition between high school and higher education.
This particular Quantum Leaps event will focus on women professionals working in careers related to cell biology and photochemistry. They also have expertise in science communication and facilitating learning. Did they have a fixed plan for what they would like to do five years after high school? How do they ease into changing their career focus? Did they know that they wanted to pursue these careers when they were in university? Girls will get the opportunity to interact with these women to get the answers they need at the event.
AGENDA
5:00-5:25: Speaker 1 and Q&A session
5:25-5:55: Speaker 2 and Q&A session
5:55-6:00 Conclusion
SPEAKERS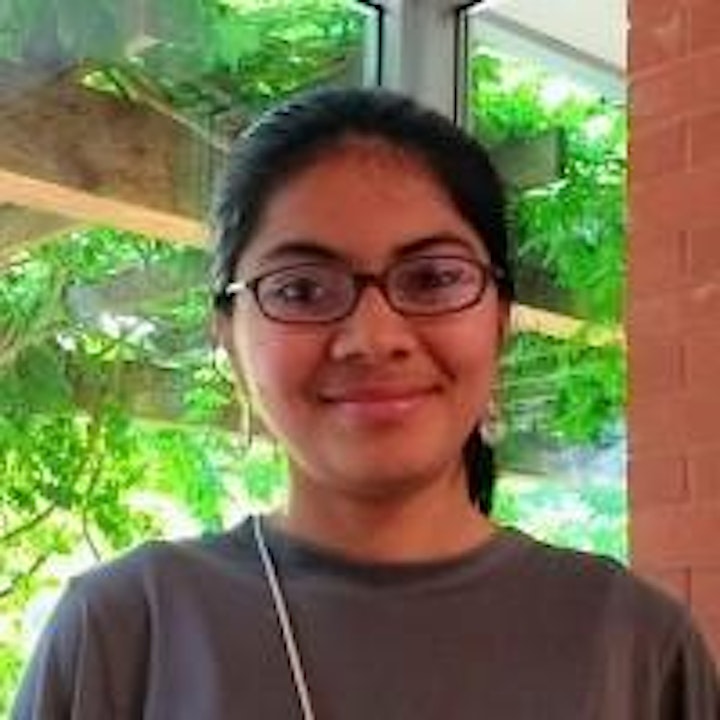 Vaishnavi Sridhar completed a PhD in Cell and Developmental Biology from the University of British Columbia, Canada. She studied proteins required for parts of a cell to contact each other and the relevance of these contacts for cellular function and disease for her PhD. She completed an Integrated BS-MS, majoring in Biology from the Indian Institute of Science Education and Research, Mohali prior to her PhD.
As a scientist, she believes that science should be accessible to all and that it is important to communicate science to diverse audiences in engaging ways. In this regard, she has communicated her research and science in general via presentations, poems, articles, videos, and hands-on science activities. She enjoys writing and has adapted life science research articles for diverse audiences. She has mentored high school, undergraduate and graduate students, discussing careers in science, how to apply to graduate school, how to tailor statements of purpose and work-life balance.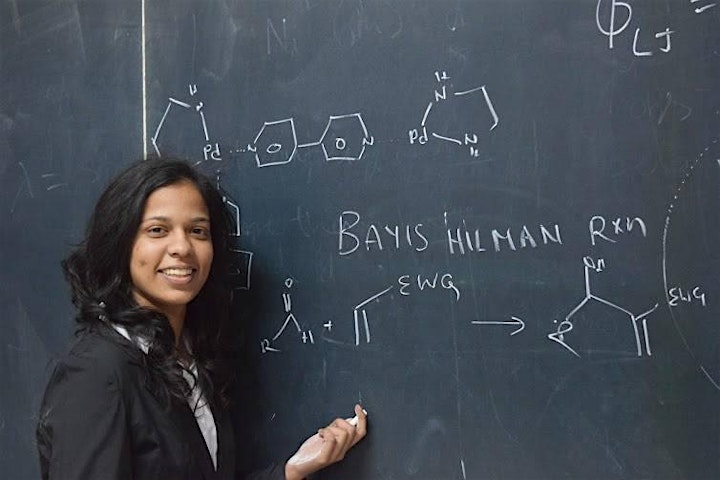 Dr. Sree Gayathri Talluri (she/her) is a photo-chemist by training with expertise in self-assembled systems. She is currently a Scientist working towards developing advanced nucleic acid therapeutics at Cytiva. Sree graduated with a Ph.D. in chemistry from the University of Victoria in 2022. Her research focused on developing fluorescence methods to study the mobility of small molecules in drug delivery systems.
Sree is passionate about science communication and outreach. She served as the national and regional organizer of ComSciCon CAN, a workshop designed to provide science communication training to graduate students across Canada. In her previous role as the interview coordinator for UVic Women in Science, Sree worked towards amplifying the voices and highlighting the experiences of women in the scientific community across Vancouver Island. She served as a STEM specialist at BC girl guides, where she worked on designing and developing STEM experiments for girls. She is the acting director of mentorship at the Student Biotechnology Network in Canada.