This virtual career conference gives grade 8-12 girls interested in STEM, a glimpse into what people in these fields do in their careers.
Since 1981, SCWIST has made great strides in promoting and empowering women in STEM. When you register, please consider adding a small donation to support our programs so all interested women and girls can see where a future in STEM can take them.
SCWIST Quantum Leaps is a virtual career conference uniquely designed for grade 8-12 girls interested in or curious to explore careers in science, technology, engineering, and math (STEM). This conference gives girls a glimpse into what people in STEM fields do in their careers.
In this event on March 28, you can meet SCWIST youth scholarship awardees. High school girls used their scholarships for science projects and inventions that won awards at various events and competitions, in Canada as well as in other countries. Some of these girls were the first females in their family to seriously pursue their dreams in STEM fields. At this event, they will talk about their invention, experiences interacting with other girls and women in science, experiences at various events and how they used their scholarships to bring their inventions into the spotlight.
One invention is an optimal mouse shoe pad that helps people with upper limb disabilities to use and access the computer with more efficiency and confidence. This innovation fits into a variety of popular footwear to help people of all abilities to utilize technology. Another project involved discovering a species of freshwater zooplankton that can be used to treat and prevent algae blooms. This can combat the negative effects of algae on water quality, ecosystem diversity, the cost to fishing and tourism industries.
At the event, you will get the opportunity to interact with these girls, learn about their projects and find out about particular science fields.
SPEAKERS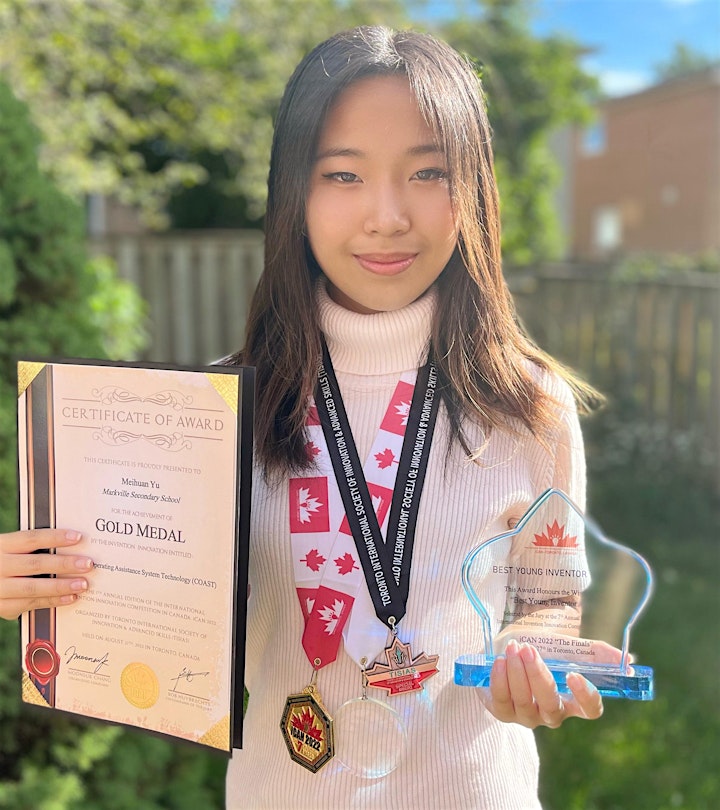 Meihuan is a grade 11 student at Markville Secondary School and the inventor of the Computer Operating Assistance System Technology (COAST). COAST technology transforms a regular optical mouse to allow people with upper limb motor disabilities to access computer technologies. Whether it be Nikes or dress shoes, this innovation fits into a variety of popular footwear to ensure that people of all abilities can strive to utilise optical mouse functions. With the support of SCWIST's Youth Skills Development scholarship, her invention won 4 awards at the International Invention Innovation including the gold medal and Best Young Inventor Award. Furthermore, COAST received media coverage from many outlets including the National Observer. She is motivated to pitch her invention to charities and prosthetic companies in hopes of making COAST accessible to the disabled community. Innovation is an agent for change and COAST aspires to be a meeting spot for technology and advocacy.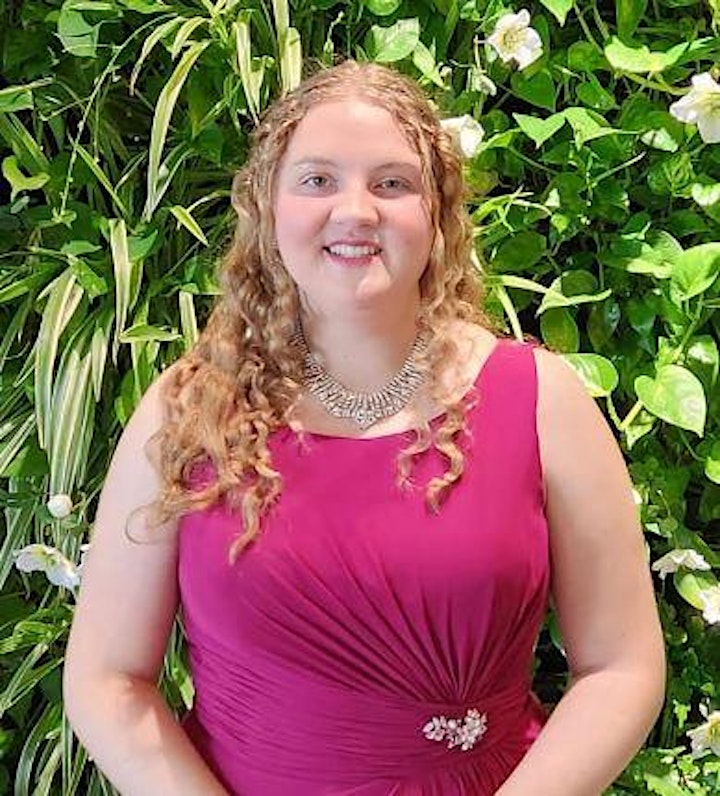 Annabelle has discovered that Daphnia magna are the best species of freshwater zooplankton to biomanipulate in order to treat and prevent algae blooms. Harmful algae blooms are plaguing aquatic ecosystems around the world. They impact water quality, ecosystem diversity, cause dead zones, and cost the fishing and tourism industries millions of dollars. Biomanipulation is when an ecosystem is manipulated to create a desired effect. However, very little is known about the species' distinct genotypes which could allow for more effective, successful, and sustainable biomanipulation of the species and algae bloom treatment and prevention. Annabelle compared the abilities of four genetically distinct genotypes of Daphnia magna to consume algae to see which one would be better to biomanipulate to protect freshwater ecosystems.
With her project, in 2022, she competed in the Lambton County Science Fair (her regional science fair) where she won the Best in Fair Award and qualified for the Canada-Wide Science Fair (national science fair).
In May 2022, she participated in the Canada-Wide Science Fair where she won the following awards:
– The Canadian Meteorological and Oceanographic Society and the Weather Network Award (Special Award)
– The Canadian Stockholm Junior Water Prize (Special Award)
– The Beaty Centre for Species Discovery Award (Special Award)
– Excellence Award – Gold (Senior Division)
– Challenge Award – Environment and Climate Change
– Best Senior Discovery Project (Platinum)
– Best Project Award – Discovery (Crystal)
In August 2022, she represented Canada in Stockholm Sweden at the Stockholm Junior Water Prize where she won the Stockholm Junior Water Prize, the highest accolade for youth water science in the world.
In September 2022, she represented Canada in the Netherlands at the European Union Contest for Young Scientists (the largest science fair in the European Union with invited guest countries) where she won third prize overall.
Photo and Video Consent
By registering for the event, you understand that the session may be video recorded and/ or photos will be taken for use in SCWIST digital communication platforms, including but not limited to the SCWIST website, e-newsletter, Twitter, Facebook, Instagram, Youtube, and others. You, therefore, are providing consent for your image and voice to be used by SCWIST for free and in perpetuity.
If you do not want your image to be captured in video or photographically, please ensure that your camera is off during the session.
Questions and Feedback
For questions about the event, or to sign up as a speaker, please contact the Communications and Events team, by email at marketing_events@scwist.ca.