Join our speakers as they highlight the challenges and accomplishments of being STEM women in the area of National Defense.
Since 1981, SCWIST has made great strides in promoting and empowering women in STEM. When you register, please consider adding a small donation to support our programs so all interested women and girls can see where a future in STEM can take them.
SCWIST and the Department of National Defense have partnered to bring you an exciting panel presentation and discussion about STEM careers in National Defense. Have you always wondered about where STEM fits within the area of defense? Or are you curious about where a STEM career can lead you within defense? Join us on this exciting panel discussion, co-moderated by Ms. Avneet Sandhu and SCWIST's president, Dr. Poh Tan.
SPEAKERS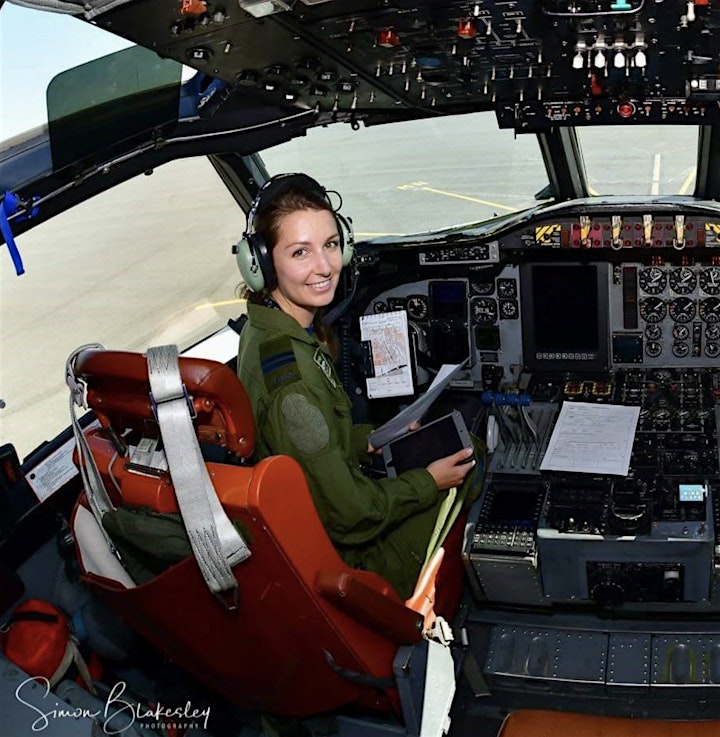 Captain Kalina Yurick
Captain Kalina Yurick joined the military in 2011 and attended the Royal Military College of Canada to earn her degree in Aeronautical Engineering. Throughout her time at school, Kalina fenced for the RMC varsity team. Some highlights included captaining for her last two years and representing Canada at the World Military games in South Korea.
After school Kalina began her flight training in Moose Jaw, Saskatchewan. She completed her Phase 3 training on the CT-140 Harvard II and transitioned to Qualified Flight Instructor at the school for her first posting. Kalina earned her Masters of Science in Aeronautics education throughout her instructor tour.
Kalina's current posting is with 407 Long Range Patrol Squadron in Comox, British Columbia. She currently flies the CP-140 Aurora, which is a platform used for anti-submarine warfare and surveillance.
Kalina's husband is also a pilot at 407 Squadron, where they are fortunate to work and fly together. They tackle the challenges of maintaining a healthy work-life balance as a team while progressing through their careers.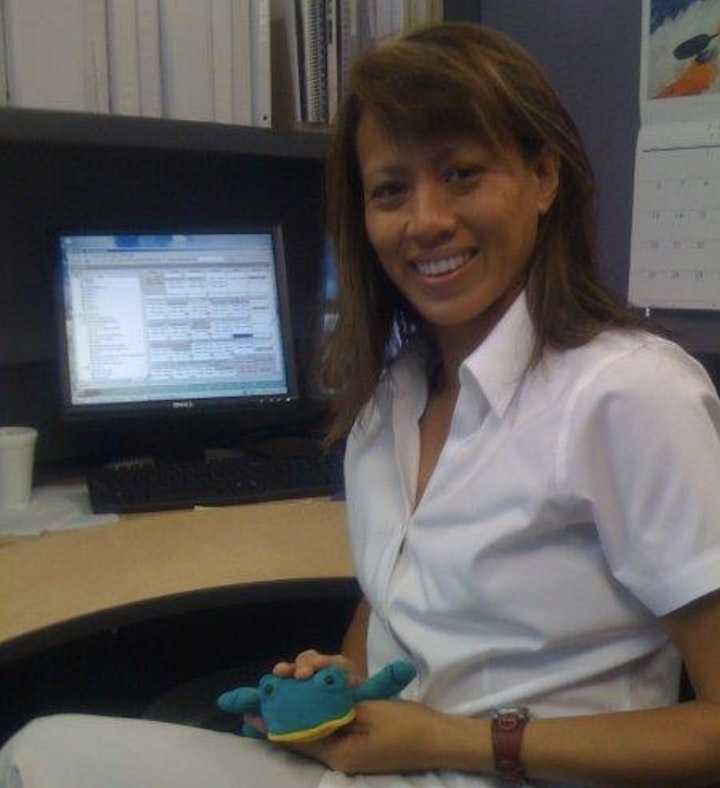 Lieutenant-Colonel Melissa Reyes has served over thirty-three years as a Canadian Armed Forces (CAF) officer, and is now specializing in space-related capabilities and tasks for the CAF. Her various military experiences, around the world and Canada, have given her a sound knowledge of satellites and space systems, operations, and management.
Among her many assignments, Melissa has worked at the Canadian Space Agency, 12th Space Warning Squadron Greenland, North American Aerospace Defense (NORAD) Headquarters, and Kandahar Air Field (Afghanistan). She is presently employed as the Section Head for Intelligence, Surveillance, and Reconnaissance Space Systems, within the Royal Canadian Air Force.
Melissa received her Master of Sciences Degree, specializing in Remote Sensing, from the University of Colorado (2008), and completed the International Space University / Space Studies Program (2012). Melissa has been involved in various Science, Technology, Engineering and Mathematics (STEM) initiatives and employment equity groups throughout her career and is honoured to be part of this event for the Society for Canadian Women in Science and Technology.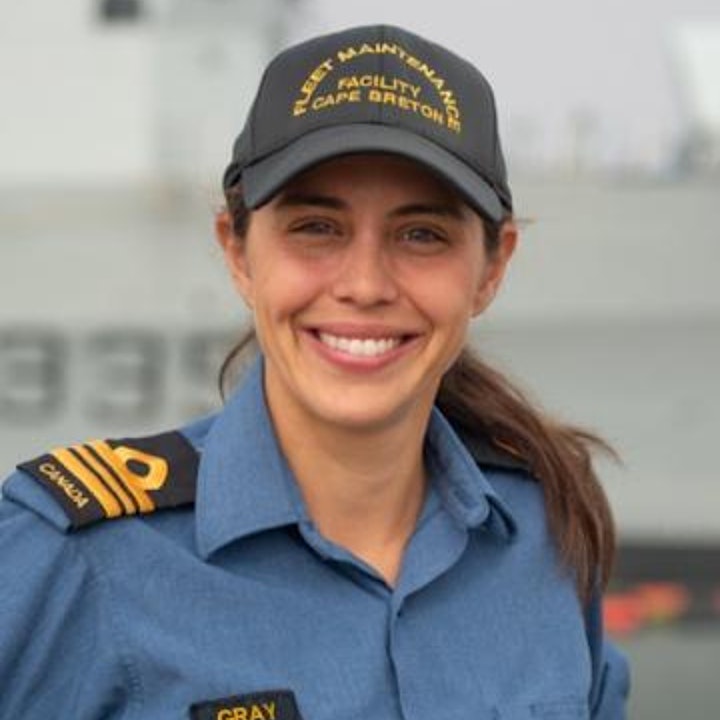 Lieutenant Commander Calley Gray
Lieutenant Commander Gray has served 18 years in the Royal Canadian Navy as a Marine Systems Engineer. She has a degree in Mechanical Engineering from the Royal Military College of Canada and a double masters from the Massachusetts Institute of Technology in Mechanical Engineering and Naval Architecture.
LCdr Gray spent 4 years serving onboard various Canadian Patrol Frigates culminating in her appointment as Head of the Marine Systems Engineering Department on HMCS WINNIPEG. She deployed with the Canadian Navy to South America and South-East Asia, participating in detection and monitoring operations to facilitate the interdiction of illicit drug trafficking. Her naval deployments also included conducting training, exercises and engagements with foreign navies and other international security partners, and providing security for the Vancouver 2010 Olympics.
As a strong advocate for women in engineering, she championed institutional change within the naval engineering occupation by helping to remove barriers for women's career progression. In December 2020, she deployed to Iraq as the Gender Advisor for NATO Mission Iraq. During her 9 month deployment, she contributed to advancements in Iraq's Second National Action Plan on Women, Peace and Security by working with international experts and the Iraqi Ministry of Defence to open various educational and professional development opportunities to women.
Now back in Canada, LCdr Gray is the Gender Advisor for Chief Professional Conduct and Culture which has been stood up to lead a fundamental transformation in the way in which system misconduct (sexual misconduct, hateful conduct, systemic barriers, harassment, violence, discrimination, employment inequity, unconscious biases, and abuse of power in the workplace) is understood and addressed in the Canadian Department of National Defence and the Canadian Armed Forces.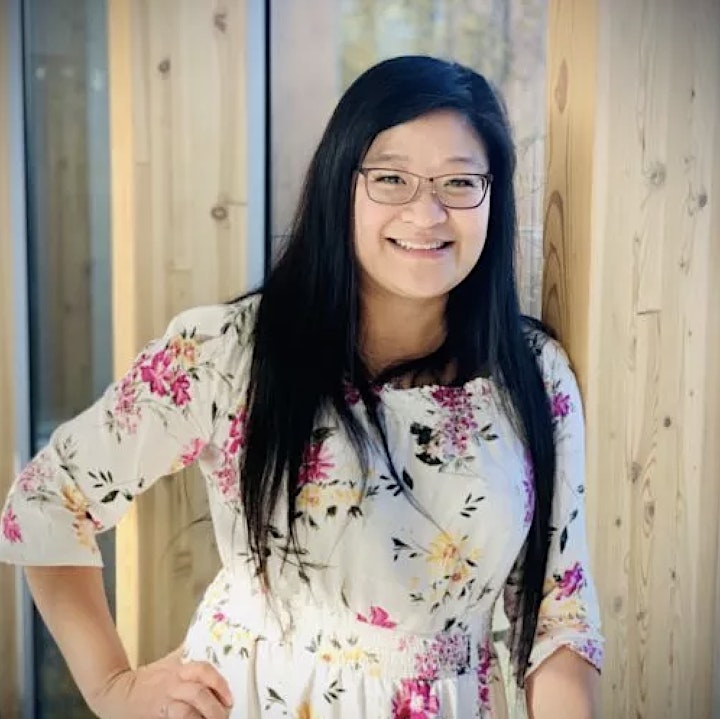 Poh is an entrepreneur, stem cell scientist, educator, 2x TEDx speaker, and mother of two boys. With a Ph.D in stem cell biology, Poh is currently completing a second PhD with a focus in science education. She is the founder and CEO of STEMedge Academy where she creates programs to support high school students develop research capacity in STEM. She returns to the Board of Directors as SCWIST's President.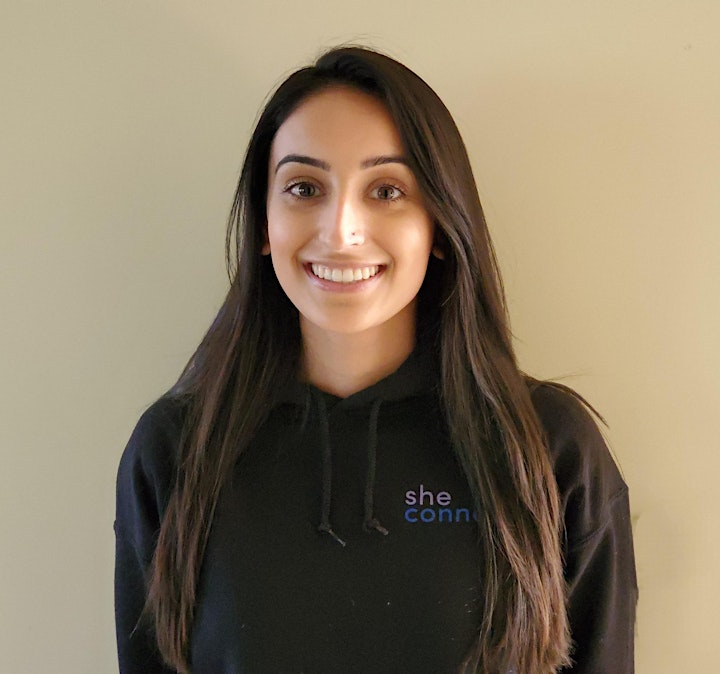 Ms. Avneet Sandhu (co-moderator)
Ms. Avneet Sandhu works as a communications officer for the Department of National Defence and is responsible for assisting with diversity and inclusion files. She supports the Advisory Council on Diversity to Commander of the Royal Canadian Navy Maritime Forces Pacific Formation (MARPAC) and Joint Task Force Pacific (JTFP), and the Advisory Group on Intersectionality to the Commander of Military Personnel Generation.
Avneet also supports announcements and engagements for senior officers and connects women-led organizations, university faculty, and students with the Department of National Defence and the Canadian Armed Forces. Avneet graduated from Simon Fraser University in 2019 with a Bachelor of Arts degree in International Studies and a minor in Education. Avneet is an incoming JD candidate and is the co-founder, vice-president, and director of external relations for She Connects – a nationwide mentorship program for girls in high school.
Photo and Video Consent
By registering for the event, you understand that the session may be video recorded and/ or photos will be taken for use in SCWIST digital communication platforms, including but not limited to the SCWIST website, e-newsletter, Twitter, Facebook, Instagram, Youtube, and others. You, therefore, are providing consent for your image and voice to be used by SCWIST for free and in perpetuity.
If you do not want your image to be captured in video or photographically, please ensure that your camera is off during the session.
Questions and Feedback
For questions about the event, or to sign up as a speaker, please contact the Communications and Events team, by email at marketing_events@scwist.ca.